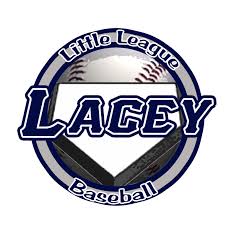 2017 Safety Clinic Information
(MANDATORY for ALL)
As part of a Little League International requirement, each and every volunteer who steps onto the baseball field is required to submit to a background check and complete a Volunteer Application. 
As part of this process it is also required for anyone who is looking to be a Manager, or Coach, to complete the necessary Volunteer Application, submit a background check and complete an approved Safety Clinic . 
The link listed below will bring you to the Little League Volunteer Application 2017 that MUST be completed by you and brought to our safety clinic.  Also please utilize the Jotform link to register for the event.
(If you are receiving this information, but did not register to manage or coach, but are still looking to â??help outâ?? then you must still complete the application and bring it to the class information listed below.)
Friday, February 24, 2017
Starts at 7pm Sharp
Lanoka Harbor Fire Department
2 Warren Avenue
(Corner of Route 9 and Warren Avenue)
Lanoka Harbor, NJ 08734
Please register at the link below so we have a head count.
https://form.jotform.com/70327675120148
Little League Volunteer Application 2017
http://www.littleleague.org/Assets/forms_pubs/volunteer-app.pdf
Lacey Township Recreation Background Check Form
(Estimated cost $12, which will be reimbursed, save your receipt)
https://opportunities.averity.com/Application.aspx?oid=20185
Any questions please contact Safety Officer Jerry Hayes at ibew400@msn.com or 732-598-9414